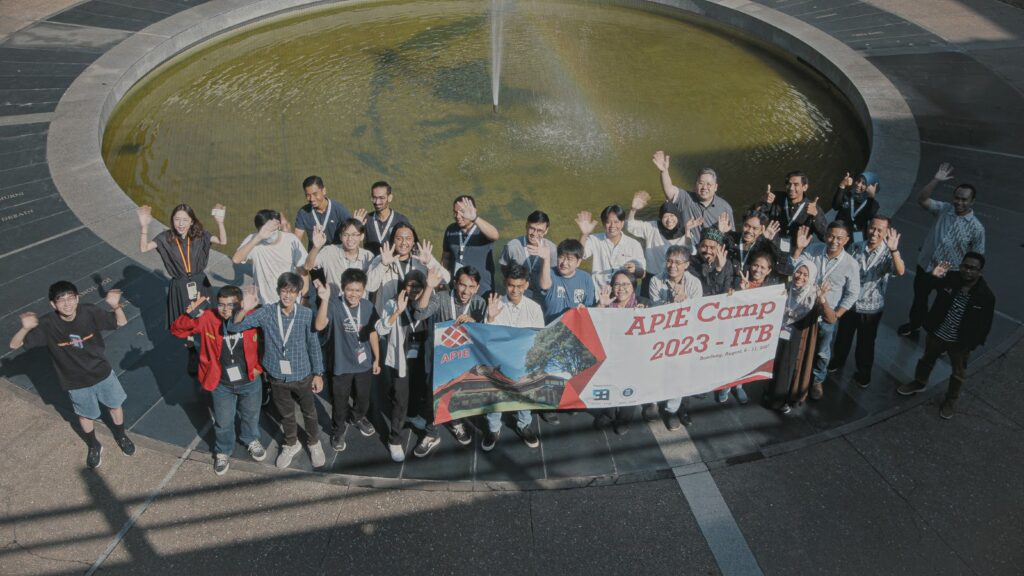 The second APIE Camp was held from August 7 to 11 at the Institut Teknologi Bandung (ITB) in Bandung City, Indonesia. This was the first camp held at a partner university outside of Japan.
For five days, 16 students from SOI Asia partner universities in Indonesia and Malaysia participated in the program. Mentors from APNIC, AWS, University Sains Malaysia (USM), ITB, and Keio University led several sessions and mentored participants during the program.
The organization team, led by ITB, was comprised of students, faculty members, and technical staff who supported the preparation and facilitation of activities to welcome all participants.
In the APIE Camp, participants build routers to connect to the Internet using actual global IP addresses (IPv4 and IPv6) of the AI3 network and DNS servers that can resolve names from all over the world. To make this environment available from any partner universities in Asia, an overlay network using VPN was built for this camp. This overlay network was designed and built by Keio SFC student Yoshito Kurazumi (also known as "hayabusa"), who also participated in the first camp in Japan as a teaching assistant.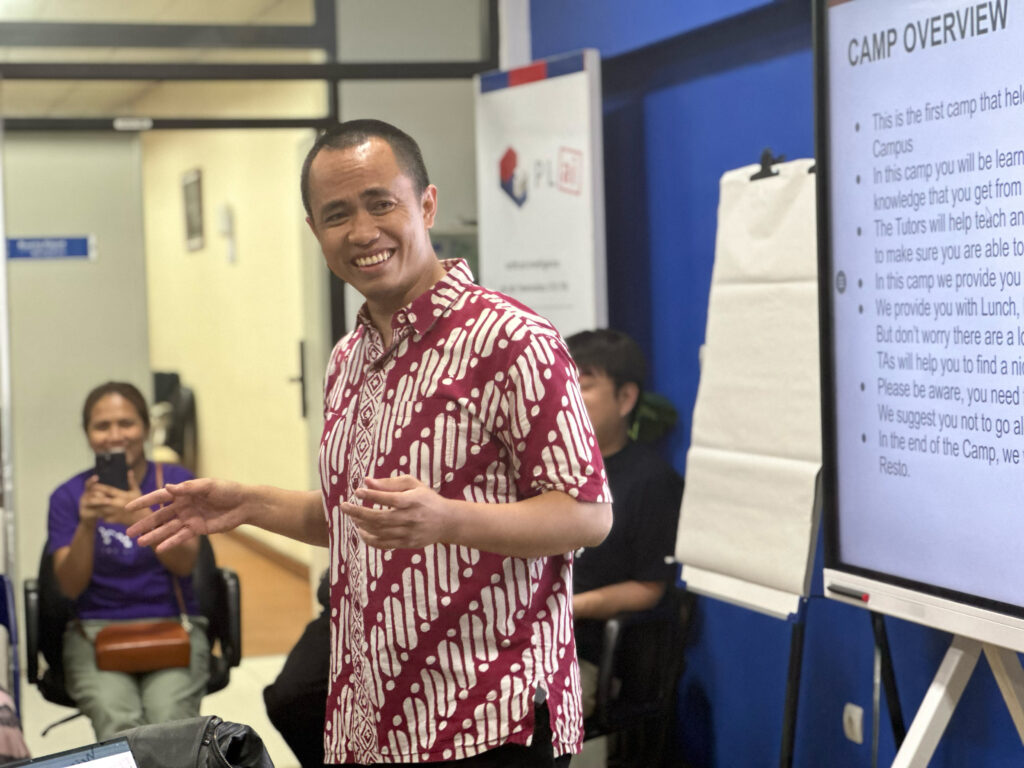 On the day of their arrival, all 16 camp learners attended an orientation session. ITB Camp leads Galih Nugraha Nurkahfi and Affan Basalamah, together with SOI Asia director Prof. Keiko Okawa (Keio), welcomed participants and explained the schedule and the syllabus. An icebreaker activity designed and conducted by Fathima Assilmia (Keio), with the support of ITB teaching assistants, helped students exercise their communication and collaboration skills, both crucial for the success of their learning outcomes in this camp.
The 5-day curriculum was largely the same as the previous camp in Tokyo and covered the following topics:
DAY 1: Network design and configuration
DAY 2: Server installation and virtualization
DAY 3: DNS setup
DAY 4: Cloud computing/AWS
DAY 5: Site visit to the data center at Padjadjaran University
Check the photo galleries for other highlights of the camp.
Day 1: Network design and configuration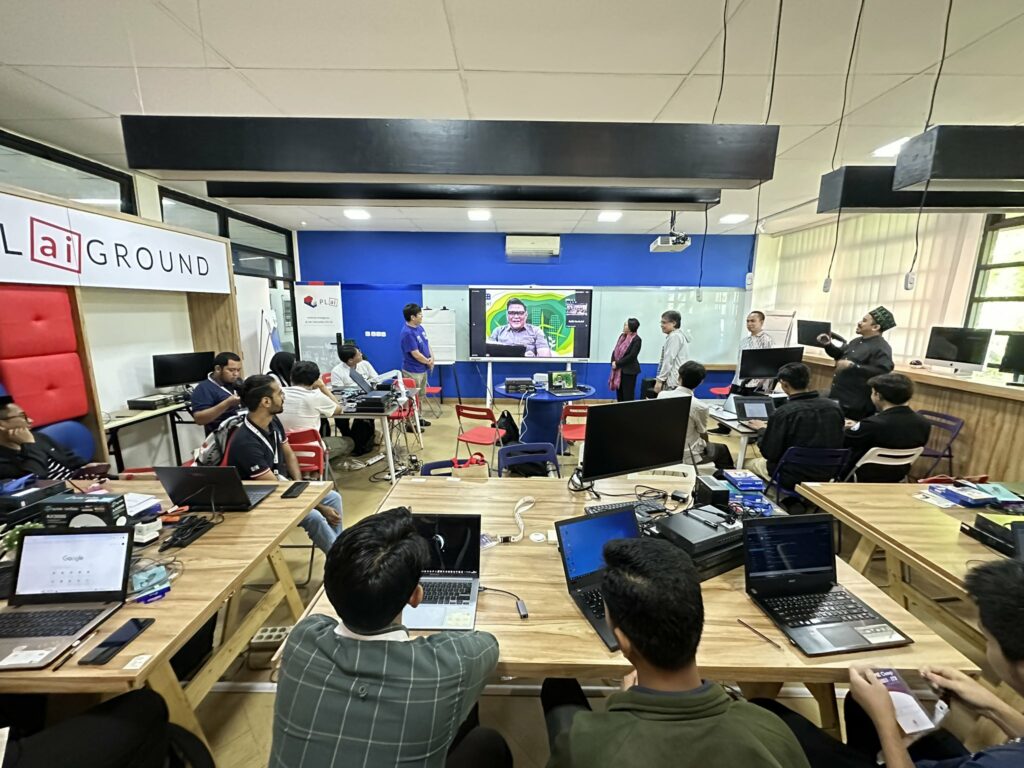 Day 2: Server installation and virtualization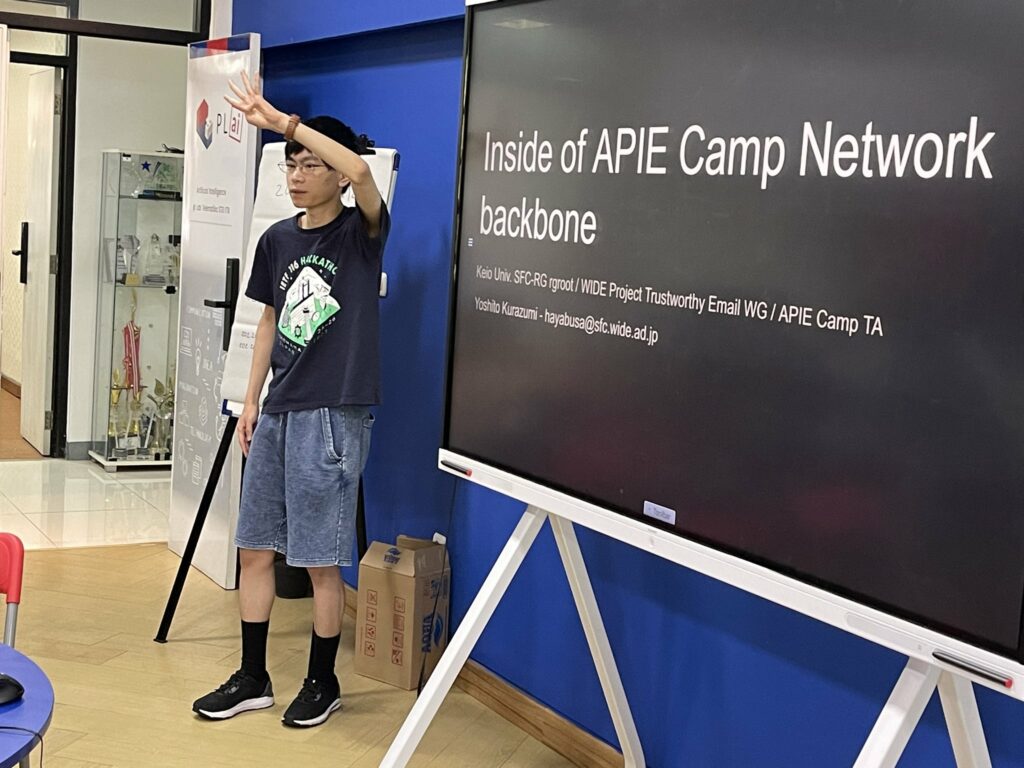 Day 3: DNS setup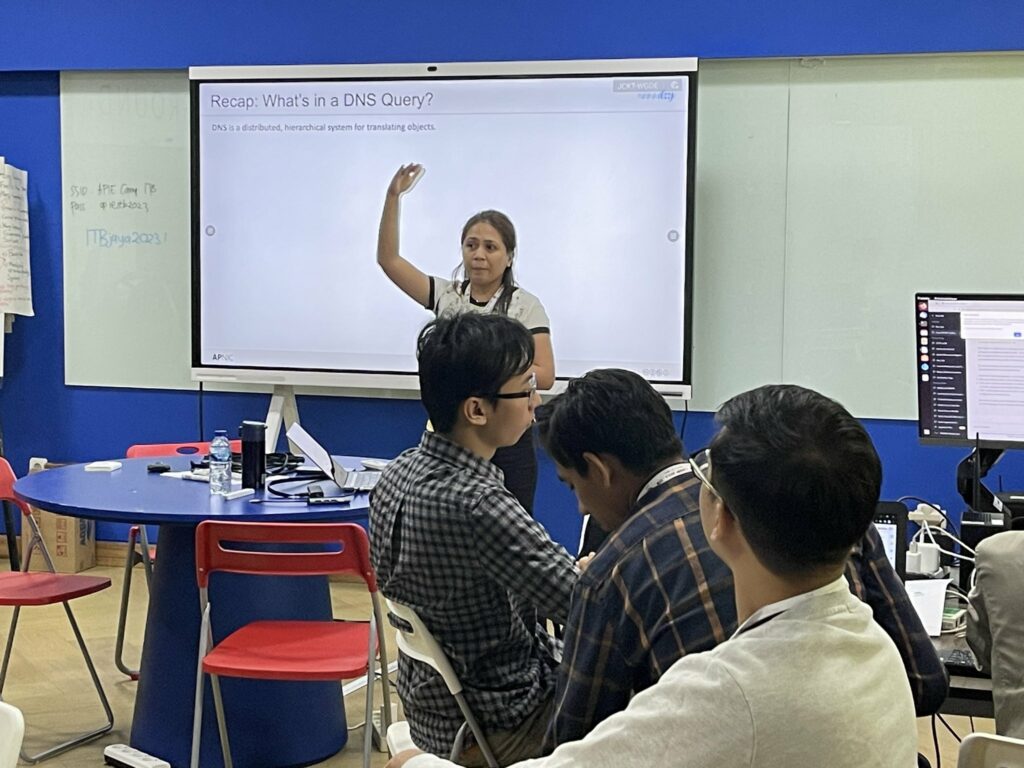 Day 4: Cloud computing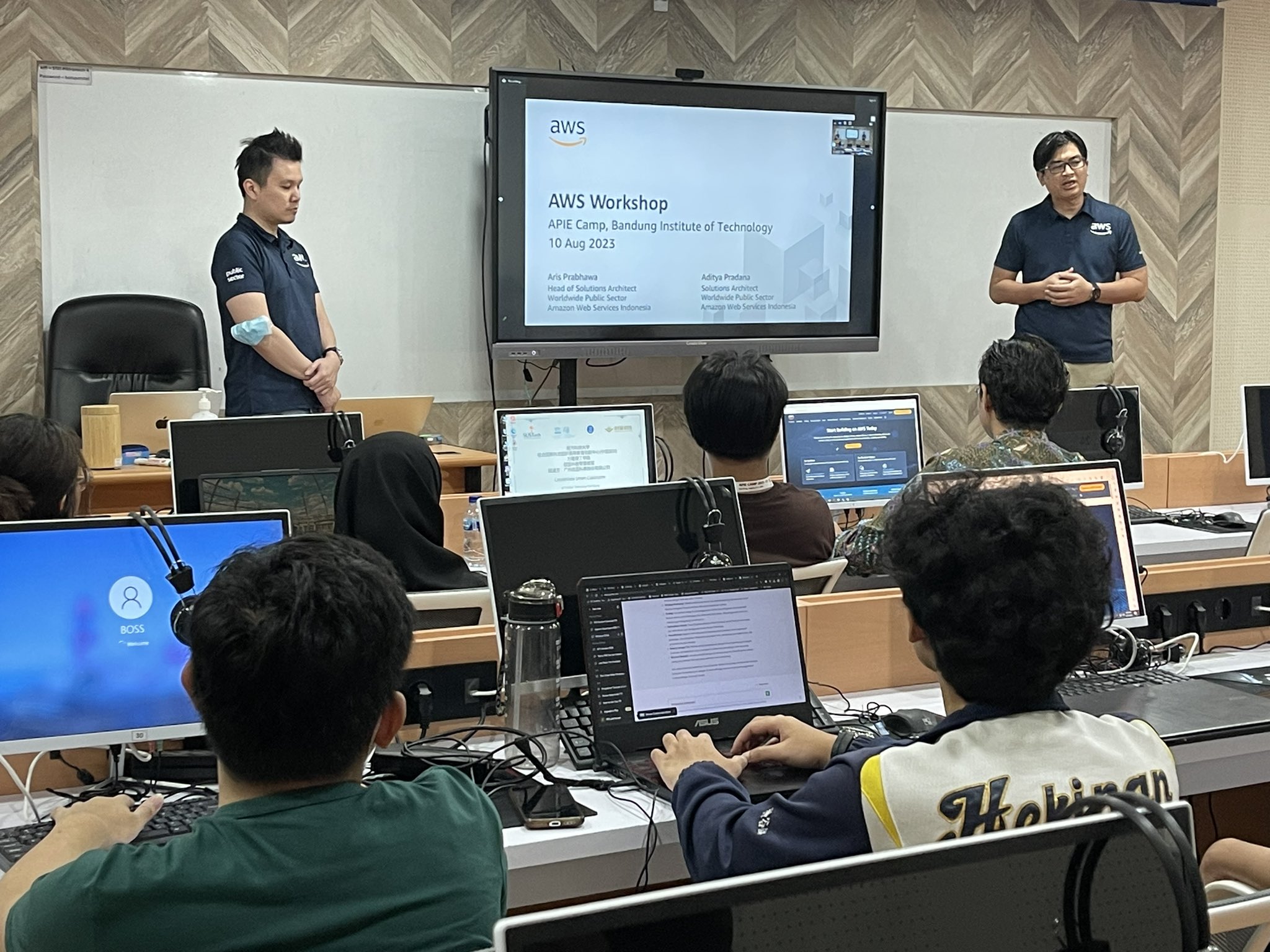 Day 5: Interim Presentations and site visit to the data center at Padjadjaran University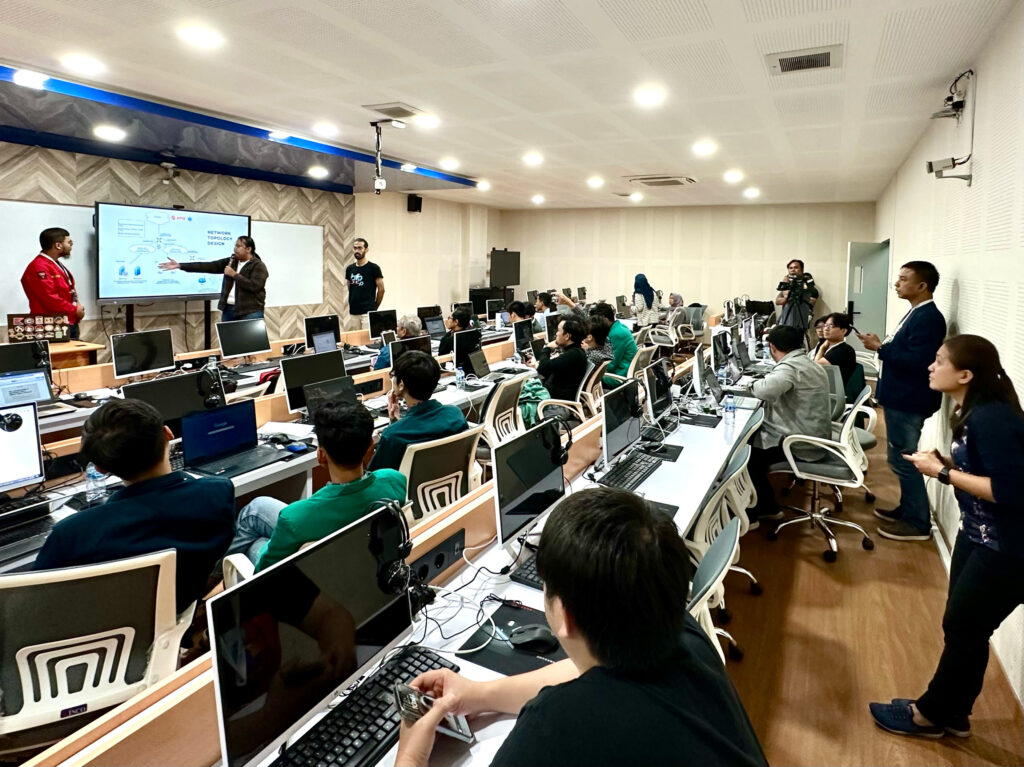 Closing Ceremony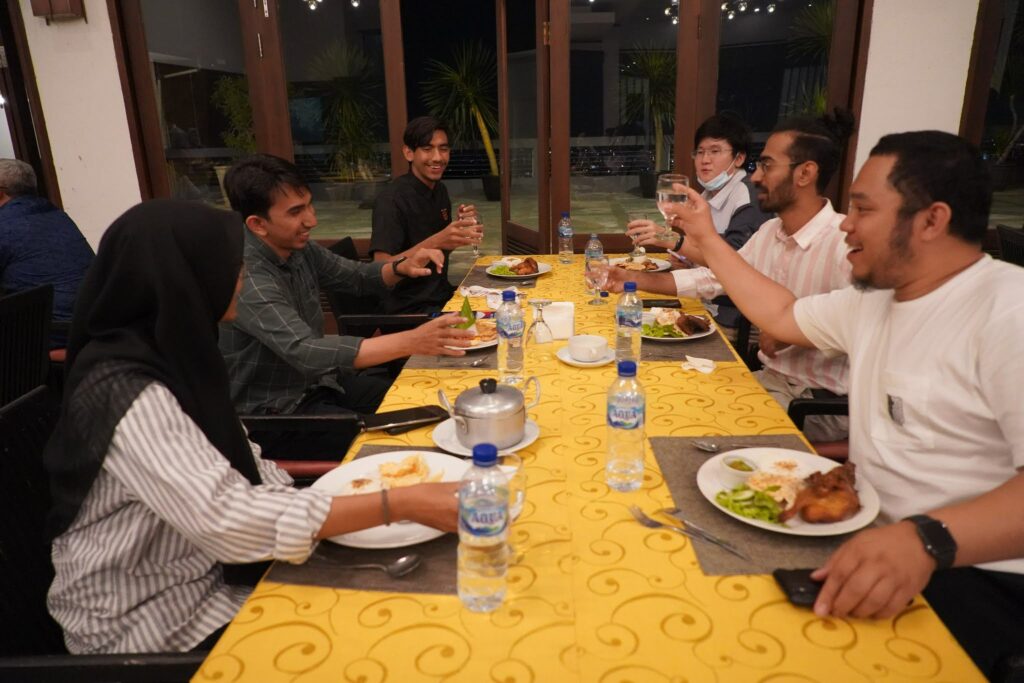 APIE Camp celebrates Diversity and Sustainability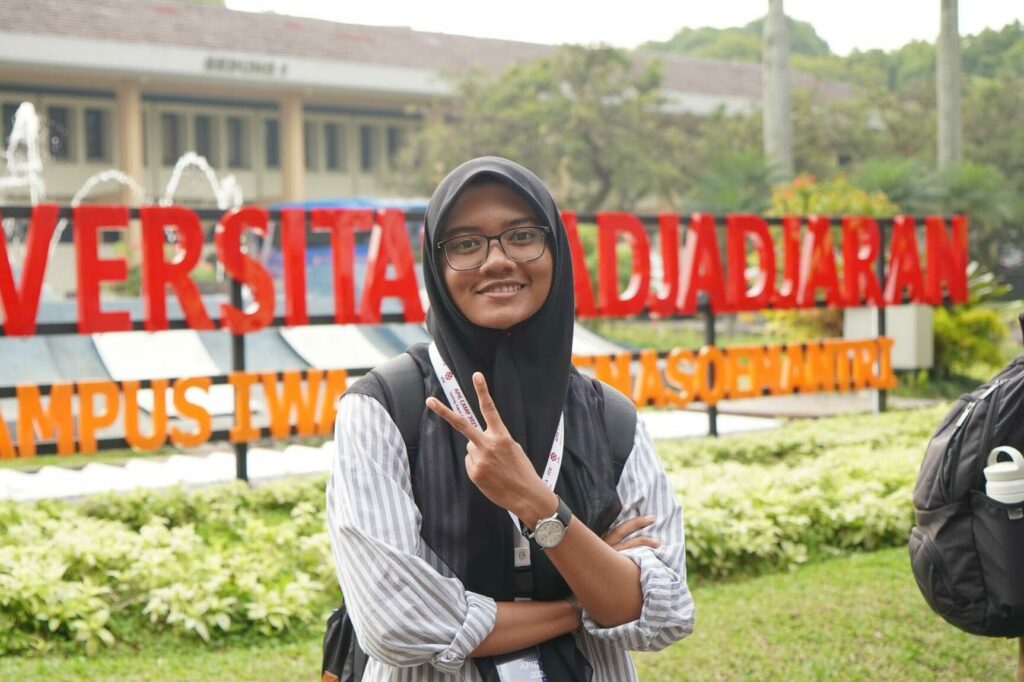 Final presentations
The conclusion of the APIE Camp is a final presentation at the AI3 & SOI Asia Monthly Seminar (online, only for members from partner institutions). On August 30, 2023, all participants shared their network design and celebrated the end of activities for their batch.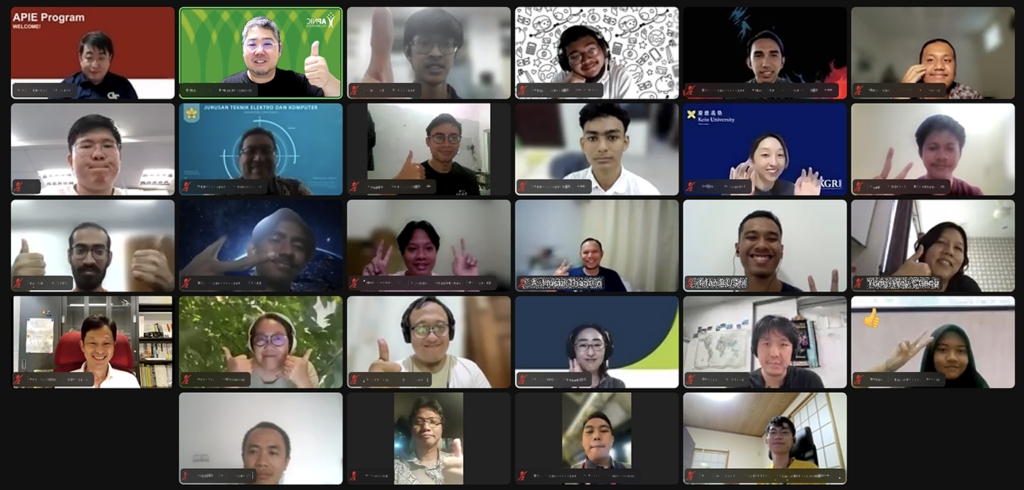 What is next?
The next APIE Camp is currently being planned at Universiti Sains Malaysia – USM (Malaysia) and is tentatively scheduled for early 2024. All APIE Online and APIE e-Workshop certificate holders will be eligible to apply. More details will be announced within the SOI Asia – AI3 communities and on this website.